About Us
The Jungian Confrerie is a committee of professionals with expertise and experience in Jungian analysis, art therapy and spirituality and the use of these practices in creating holistic treatment options for clients.

Using this in-depth approach to working with the whole person taps into creativity, expression and how the unconscious uses symbolism, dreams, and experiences to provide guidance and understanding.

The Jungian approach focusses on the issues facing the client - where dreams, images, and analysis can provide a clear pathway forward. This treatment option is deeply personal and while not focused on the past, the influences of the past can be identified to help the client move forward with the assistance of a trained analyst and therapist, and overcome challenges and obstacles in the current time and life experiences as well as in the future.

Jungian Analysis and therapist services in the Harley Street, Mayfair, Knightsbridge & Chelsea area of central London, the Bermondsey, Southwark & London Bridge areas, and Colchester in Essex.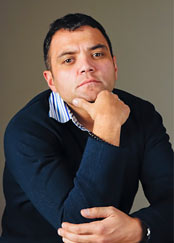 About Philippe Jacquet
Philippe Jacquet is a leading analytical psychologist and therapist with a background in Jungian analysis. Mr. Jacquet has been serving clients from his offices in Harley Street for over a decade, specialising in working with individuals with eating disorders and in addiction recovery.

Mr. Jacquet has extensive experience in working internationally and with a wide range of clients. He is a sought-after expert in the field of eating disorders and addiction treatment, depression and trauma, and focuses treatment on a holistic and integrated approach, developing a bespoke programme for each client. Appearing on several television programmes on the subject, he is also a published author of several articles.

His educational background includes training as a Jungian Analyst with the Association of Jungian Analyst , an MA as a psychotherapist in Adult Integrative Art Psychotherapy from the Institute for Arts in Therapy and Education (IATE) as well as a Diploma in Counselling for Eating Disorders from the National Centre for Eating Disorders.

Adding to his significant educational background is a Diploma in Therapeutic and Education Application of the Arts from IATE as well as Level 1 and 2 training in EMDR (Eye Movement Desensitization and Reprocessing), a highly effective treatment option for Post-Traumatic Stress Disorder (PTSD). Mr. Jacquet has also earned an International Diploma in Addiction Counselling from the esteemed Hazelden Foundation.


In his own practice in Harley Street and offices in Mayfair in central London, Colchester and Bermondsey, as well as overseas offices in Marbella, Brussels and Nairobi, Mr. Jacquet provides a compassionate, professional, safe and welcoming place for his clients.
Fully accredited with the BAAT (British Association of Art Therapists), HCPC (Health and Care Professionals Council) and the UKCP (United Kingdom Council for Psychotherapy) and the BPC (British Psychoanalytic Council), the highest professionals standards are always maintained in interactions with clients. This creates trust and allows a quick rapport to develop between the analyst and client, which leads to open communication and deeper insights.
In addition to his extensive educational background and experiences in working with clients in various clinical and therapeutic settings, Mr. Jacquet is also deeply spiritual and sees the importance of spirituality in many aspects of patient treatment. His interest in spirituality led Mr. Jacquet to live in a Buddhist Centre for 10 years, learning and incorporating spirituality into his way of life which he brings into his analysis and psychotherapy practice.
Find out more
Jungian Confrerie Analysis & Psychotherapy in Harley Street, central London, Bermondsey & Colchester.